The Kerns Neighborhood Association Board meets monthly on the third Wednesday; except for August (annual picnic month – First Tuesday) and December.  Food and beverage (pizza and soda) is provided.   Board elections and general meeting takes place in May.  Neighbors, property and business owners are always welcome to attend our meetings.
Upcoming Events:
Thank you for coming to our annual clean-up!



Well another clean-up is done!  Thanks to those of you who stopped by and dropped items off.

We'd especially like to thank our dedicated group of volunteers (many of whom have volunteered multiple years now).  THANK YOU:  Mike P., Steve, Sean, Franco, Megan's crew from Jean's Place, Yu, Lily, Jay, and Eric (from Buckman Neighborhood Association) plus our Central Catholic crew!!! You all worked so hard at today's event! I know I'm forgetting some names but we really are grateful for everyone who volunteered today.

Thanks also to Cloudburst Recycling, Total Reclaim and Good Garbage for their hauling experience!
One more shout out of THANKS our neighborhood businesses who are donating food to feed our volunteers!  Delicious Donuts, Staccato Gelato, Starbucks, and Whole Foods Market.

Neighbors wanted!  Join our board! 
KNA Elections – Weds., May 20 at 6 p.m.



Location:  Pacific Crest Community School – NE 29th and Davis St.
Please consider bringing your talents to our board! Do you have a skill you'd like to share with us?  We will be electing chair, vice chair, treasurer, communications, and other committee chairs. Members at large are also welcome (no set duties). You must be present at May meeting to be elected.  Look here for an idea of what positions we have. Please email hlbryan@mac.com if you have any questions. 

The Kerns neighborhood is located in Central/Southeast Portland, just on the East side of the Willamette River, North of Burnside Street. It is bordered by the Buckman, Lloyd, Sullivan's Gulch, Laurelhurst and Sunnyside neighborhoods.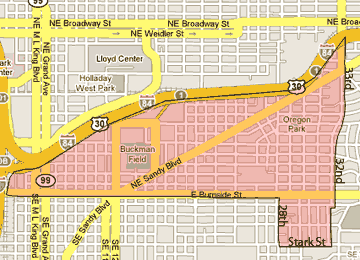 Receive our monthly e-newsletter:
Click here to sign up for our monthly e-newsletter that includes meeting information, events, news and more!