The Kerns Neighborhood Association Board meets monthly on the third Wednesday except for August (annual picnic month – First Tuesday) and December.  Food and beverage (pizza and soda) is provided.   Board elections occur in May.
 Help wanted!   Our chair and secretary have moved out of the neighborhood.   We currently have an interim chair.  We are looking for someone to be chair or co-chair and help out with secretary or treasurer duties.  Please contact kernsna@gmail.com, if you have questions or are interested.
September Meeting: 
Weds. Sept. 17 at 6 p.m.
The agenda currently includes:  crime report, communication funds update, and land use updates.  Interested in being on the agenda?  Please contact:  kernsna@gmail.com
The Kerns neighborhood is located in Central/Southeast Portland, just on the East side of the Willamette River, North of Burnside Street. It is bordered by the Buckman, Lloyd, Sullivan's Gulch, Laurelhurst and Sunnyside neighborhoods.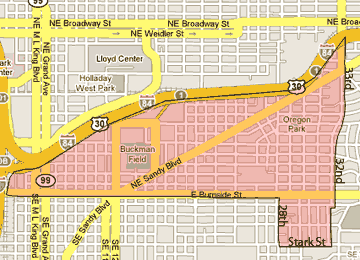 Receive our monthly e-newsletter:
Click here to sign up for our monthly e-newsletter that includes meeting information, timely events, and new businesses in the neighborhood!