The Kerns Neighborhood Association Board meets on the third Wednesday of each month except for August (annual picnic month – First Tuesday) and December.  Food and beverage (pizza, salad and soda) will be available.   Board elections occur in May.
Upcoming Events:
Next Meeting:  Weds., March 19 at 6 p.m.  Pizza and beverages are provided.
Location:  Pacific Crest Community School.  Corner of NE Davis and 29th Avenue.
Have concerns or items you'd like to include on the agenda? Please email kernsna@gmail.com
Agenda will be posted about one week before meeting.
The Kerns neighborhood is located in Central/Southeast Portland, just on the East side of the Willamette River, North of Burnside Street. It is bordered by the Buckman, Lloyd, Sullivan's Gulch, Laurelhurst and Sunnyside neighborhoods.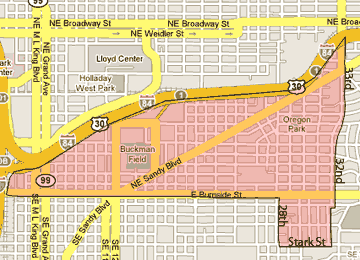 Join our monthly e-newsletter list:
Click here to sign up for our monthly e-newsletter that includes meeting information, timely events, and new businesses in the neighborhood!